HOME PAGE
FOURTEEN years already!
IMPORTANT NOTICE DISCLAIMER
All characters are 18 years old or older.
This website contains entirely fictional work based on cartoon characters for
adult entertainment. It shows no real people or events. The characters are shown
participating in CONSENSUAL role-play for their own personal satisfaction,
simulating activities which involve sexual dominance and submission.
46 COMICS CURRENTLY SHOWN AND INCREASING!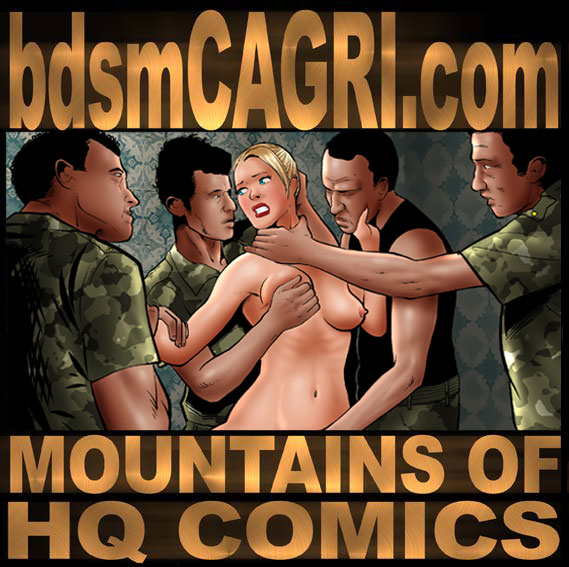 Welcome to my official site!
I began by doing comics and illustrations for American and European publishers. As I did this work, I noticed that my wilder instincts were taking over... My drawings started to get harder... It was then that I came across Dofantasy, an endless ocean for my wild river to flow into...
My artwork is the product of a tormented mind. It is sometimes difficult for me to keep up with my own fantasies as I bring to life stories of innocent young women turning into submissive slaves, educated modern girls struck with terror living a new nightmare existence of sexual distress...
Please check the preview to see some of the comics that are now running on the site.
My intention is to update the site weekly.
All the content is original. No other paying site shows what's shown here.
If you like hard emotions, you're welcome to join the site and... enjoy!"
CAGRI
CLICK HERE TO JOIN MEMBERS ENTRANCE