HOME PAGE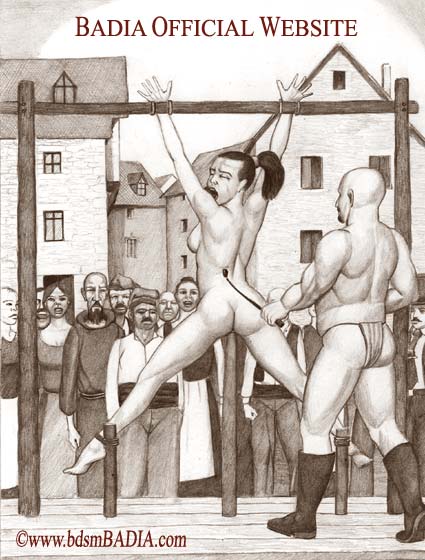 Welcome to my Official Website. I started to make BDSM drawings some years ago when I realized that I liked best my own illustrations than the ones done by others. Fortunately, it seems that many people have the same tastes, and they like my art too.
This is the reason why I open this website.
My women are always treated very roughly, though they seldom deserve it in any way. Innocence, beauty and justice are trodden and violated without mercy by haughty and cruel people who abduct, abuse and torture their defenseless victims only to have sexual pleasure in this way.
I am sure you will be delighted with it. Enjoy.
BADIA